Welcome to the
Home of the Mighty Pirates and Lady Pirates
"Pirate Pride Never Dies"
"Team Center Point – Where integrity, innovation and compassion creates excellence!"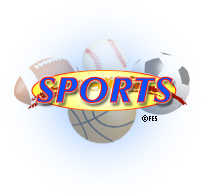 ATTENTION!!
If you fall into one of the following categories, you MUST get a new physical for this coming school year to play sports.
Incoming 7th graders
Incoming 8th-12th graders who did NOT play sports last year, but plan on playing this year.
Any students, which are new to the district and planning to participate in athletics for the 2020-2021 school year.
Center Point Middle School and High School has a variety of sporting opportunities to offer our students which includes:
SPORTS OFFERED IN

MIDDLE SCHOOL

HIGH SCHOOL

Volleyball

Volleyball

Football

Football

Cross Country

Cross Country

Basketball

Basketball

Track and Field

Baseball

Tennis

Golf

Softball

Power-Lifting

Track and Field

Tennis
Bubba Walters - CPISD Athletic Director (walters@cpisd.net)
This is Pirate Country!