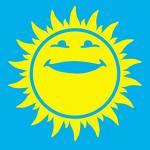 Welcome to the 20-21 school year!
Its going to be a different one, but a great one!
The link below is a symptom guidance for COVID-19. If you have any questions please let me know.
COVID-19 Symptom Severity Chart & Parental Guide
Welcome to the health information page for CPISD. I am your District Nurse and my name is Janet Wolf. I hope everyone had a great summer and ready to return to school.
I will be setting up screenings for specific age groups for vision, hearing and spinal screening. I look forward to working with everyone in those screenings, meeting students as they visit the new nurse clinic, and while out and about on campus.
Please feel free to stop by the clinic to say hello and get a tour. My door is always open for faculty, students, parents as well as visitors to the campus. Let's pledge to make this school year a healthy and happy one for all!
Janet Wolf, RN, BSN
cp-nurse@cpisd.net (For Non-emergencies)
Direct Phone: 830-353-8127
Fax: 830-353-8191